So after the submission I sent in to the Joint Committee about the proposed changes to the Firearms Acts, I got invited to appear before them to discuss the submission in person. And the agenda just came out today on the Oireachtas website:
What's on this week
The Joint Committee on Justice, Defence and Equality will meet on Wednesday 21 January 2015 in CR2 LH2000 at 10 a.m. to consider the following:
Hearings on submissions received in relation to the review of firearms licensing
Session A: 10 a.m.
[Mr. Nicholas Flood; Mr. KJE Balinski-Jvndzill; Representatives from the Wild Deer Association of Ireland; Harbour House Sports Club; National Target Shooting Association and National Association of Regional Game Councils (NARGC) will be in attendance];
Session B: 2.30 p.m.
[Mr. Phillip Slattery; Mr. Mark Dennehy; Mr. Jeff McCann; Dr. Albert Jordan followed by representatives from the Irish Firearms Dealers Association; National Rifle Association of Ireland; and National Association of Sporting, Rifle and Pistol Club will be in attendance]
(Funny side note, Dr. Albert Jordan is the guy who first taught me how to shoot twenty-odd years ago. Small world).
Would have mentioned all this earlier, but I had to prepare an opening statement with a short deadline (of about forty hours, including the time lost by not seeing the invite, the will-I-won't-I decision making time and trying to talk to a few of the other groups about what they were covering to avoid duplicating effort, and , you know, sleeping, eating, working and toddler-related stuff). So, sortof a rush. And apparently the powerpoint system in there doesn't work so well, so my original plan to just show this image wasn't a runner…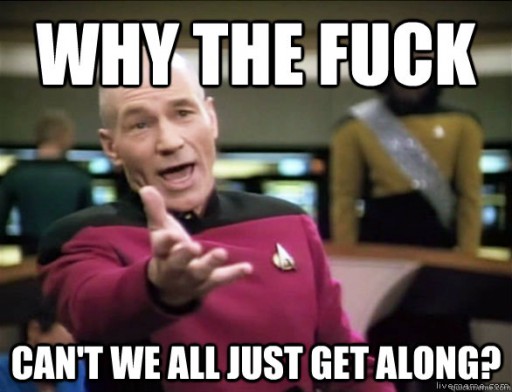 Oh well. It would have been memorable. (And given them a break from the 200+ submissions they've received).
So here's my actual opening statement (and here's the pdf in case the formatting is mangled by the whole document->blog post conversion again):